Full 1
NATURE'S MAGIC IN A BOTTLE
Scientifically Developed with Nature's Power
Full 1
MELS Neuro
Four strain CBD oil
Stay sharp, stay focused
Full 1
E-LIQUID
100% natural
Amazing
Full 1
Full 1
MELS Organic CBD
The Worlds First Multi Strain CBD Oil
Delivering More Medicinal Goodness than other CBD Oils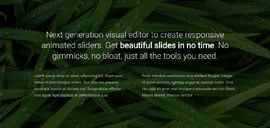 This week's most popular CBD products:
This week's most popular CBD products:
HOW WE MAKE OUR CBD OILS WITH LOVE, CARE AND PASSION
CBD for Pets CBD for Pets MELS CBD OIL Customer Reviews
Sharing our customers experiences with our premium CBD products
MELS CBD OIL has changed my Life. I can even paint again!
After years of struggling, my health has improved and my Tremors have almost ceased.
"Great products and great service!"

I'm new to the CBD oil world, and I could not be happier with how MELS CBD has helped me with my needs. I spent a lot of time reading up on CBD and MELS is my go to choose. A purely positive experience. 5 stars!
"I really like this CBD oil"

I use it most evenings and the arthritis pain is gone throughout the night. Thank you, I am able to sleep through the night without waking up with pain.
"Will definitely buy from MELS Premium again!"
The best experience I have had with a CBD company! I received my order quickly and love the high-quality oils.
"Unique CBD products!!"
No need to look any further. MELS delivers on everything- service, potency and price.
"Works like a charm!"
I have been using MELS for over 1 year now and can highly recommend it. It helps me keep calm and keeps the anxiety away. I use 5 drops during the day and 5 at night to sleep.
"MELS Premium is amazing! "
The customer service is excellent, and the product has reduced my pain and migraine attacks. A big THANK YOU to MELS!
"Can't recommend highly enough!"
I have used the oil for 4 months and the effect has been above all my expectations. I cannot remember sleeping better for many years. Also, I have arthritis that is not painful anymore. The prices are really competitive and have never had a delay in delivery.
BRAIN HEALTH

Need to stay sharp and focused? Memory not what it once was? Let MELS Neuro help protect, regenerate and replenish your powers of concentration and recollection.
IMMUNE HEALTH

We designed our CBD oil to deliver a mighty boost to your immune system and improve your general health by helping to fend off corona viruses and other harmful bacteria.
PAIN, SLEEP & STRESS RELIEF
If you are looking for a natural remedy for joint and muscular pain, stress relief, or want to restore energy levels and increase vitality then look no further.
Interested? Shop our CBD Collection!
MELS CBD Oils are a labor of love, crafted with care and produced with passion.